Acting Director, Compliance and Operations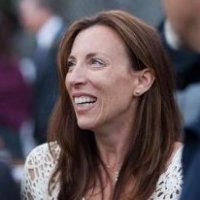 Samantha brings over 20 years' experience in operational, fiscal and administrative leadership. She has held a variety of management positions within international and domestic-based organizations including large university, NGOs and nonprofit organizations. She brings her expertise to InSTEDD to develop and support organizational and fiscal infrastructure including Federal compliance, A-133 audit preparation, strengthening HR functions and the development and implementation of internal controls and external policies to support the smooth functioning of InSTEDD's overall administrative and fiscal operations.
Prior to joining InSTEDD, Samantha served as COO/CFO at Pangaea Global AIDS Foundation, the Regional Director for RTI International and the Financial and Operations Administrator for The Women's Global Health Imperative at University of California San Francisco. She received her master's degree from San Francisco State University. She is a member of the Society of Research Administrators.