Discovery for UAVs in Humanitarian Response
Through a discovery process which engaged drone experts, disaster responders and policy makers, InSTEDD explored use cases and made critical connections to advance the deployment of unmanned aerial vehicles (UAVs) for humanitarian response.
Supported By:

---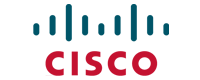 Other Partners:

---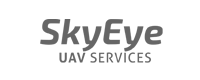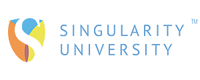 Location:

---

Country Name
Country Name
Country Name
INTRODUCTION
---
During a disaster incident, a lack of mobility and access to information results in communities and emergency responders being disconnected from critical information and resources needed to protect critical human needs and livelihoods. Responders need real time information to act on, and may require data from remote and hard to reach areas to meet the needs of all victims and understand the extent of damage. To push forward on how an emerging technology might save lives, InSTEDD envisioned a discovery process which would explore promising innovations and make the connections necessary to advance them.
OPPORTUNITY FOR IMPACT
---
With UAV technology is still in its infancy, the humanitarian organizations are still in its early stage of understanding how the emerging technology can be used in current programs. With the rapid development of a commercial drone ecosystem, opportunities lay in public/private collaborations to push forward new ecosystems of innovation around the emergent technologies.
PROJECT ACTIVITIES
---
Expert interviews and desk research was initially completed to determine the status of the network and feasibility. A site visit to the Philippines was conducted with SkyEye PH, a start-up company building and deploying UAVs for community mapping and assessment. A three-day UAV design workshop at Singularity University, the NASA Ames Research Campus was attended by technical experts and representatives from organizations who stand to gain from the integration of UAVs, including Doctors Without Border and World Food Programme. The workshop culminated with an open to the public presentation event in Singularity University Labs.
OUTCOME OF COLLABORATION
---
The most promising use cases for UAV deployment in humanitarian response were identified, with responders and drone experts coming together to prioritize needs and set concrete objectives needed to make the visions of greatest impact possible. By the end of the discovery process, a number of specific areas for prototyping were surfaced and leads for further development and piloting in the future were generated.