Featured Stories
The Opioid Crisis: Stigma, Data, & Accessing Care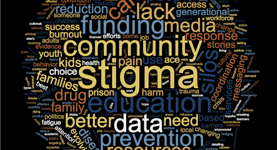 What did we learn from assessing the needs of four US counties hardest hit by the opioid epidemic? Learn More »
Examining the Role of Innovation for Public Health Preparedness
Read about the lasting impact of a CDC and InSTEDD innovation that tracked travelers returning from the Ebola hot zone.
Uganda to America: A Career Advancing Journey of a Lifetime
EpiHack Uganda participant Aidah Bukubuza writes about her career mentorship experience during her first trip to the United States.
35,000 Calls & Counting: Update on Cambodia's National Disease Reporting Hotline
Read the latest on our hotline deployment in Cambodia, including a story on its most important call yet
Recent Work
InSTEDD current focus areas include Design Events and Prototyping, Mobile Tools and Platforms, Information System Architecture and Connectivity Solutions for Diagnostics
Read more »
Africa Laboratory Mapping Program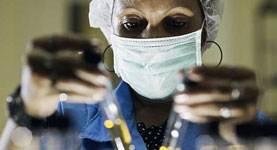 ASLM and InSTEDD are working to advance diagnostic capabilities through optimization of laboratory networks.  Read more »
Cambodia's National Disease Hotline in Action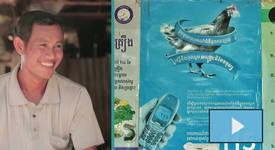 Rural Cambodian farmers are at risk of zoonotic disease. Learn how the Cambodian Ministry of Health is getting early detection and early response to these deadly disease threats.