How Can Drones Save Lives?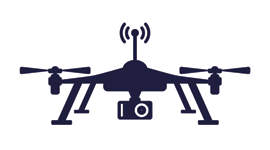 On April 14th, 2016, from 5pm-8pm (PST) InSTEDD & Singularity University are presenting a discovery conversation on how Unmanned Aerial Vehicles (UAVs), commonly known as drones, could aid humanitarians in preparing for and responding to emergencies and disasters.
Technologists, humanitarians, thought leaders and experts will be convening on the Singularity University Campus for a happy hour of networking and special presentations on UAVs in Humanitarian Response.
Learn how drones and UAVs are currently being used to strengthen disaster response capabilities and also their exciting future potential as new technologies are developed.
InSTEDD, Cisco, and Singularity University have joined together to offer this event to showcase leading experts in the field. The event is the concluding segment of a 3-day workshop hosted at SU with UAV engineers and humanitarian response professionals from around the world.
If you can't make it to Mountain View, California in April, you can still stay informed! 
Follow us on Twitter & Facebook for live event updates
Follow us on Periscope for a LIVE BROADCAST of the Event!

Interested in attending the event?
Click to register for the event
Interested to Contact InSTEDD about Drones?