115 Hotzone Disease Reporting and Information Hotline in Cambodia
To improve Cambodia's ability to track and respond to outbreaks, we helped launch a free to the public hotline for disease reporting.
Supported By:

---

Other Partners:

---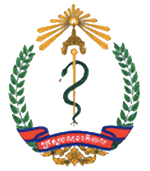 Cambodian CDC
Location:

---

Country: Cambodia
SUMMARY
---
The Cambodian CDC, which resides within the country's Ministry of Health, is responsible for national reporting of disease spread. In January 2016, The InSTEDD iLab Southeast Asia, working closely with the Skoll Global Threats Fund and the Cambodia CDC, helped launch a free to the public hotline system that can be accessed by dialing 115 on any phone in Cambodia. Health reports from citizens are marked for verification, follow-up, and analysis. Reports submitted by health centres and community health workers are improving timeliness and accuracy of reports and enhancing investigation into outbreak response and prevention measures. The iLab Southeast Asia continues to support the line as it scales and grows in popularity.
New from the 115 Project: "35,000 Calls & Counting: Update on Cambodia's National Disease Reporting Hotline"
ADDITIONAL MEDIA
---

35,000 Calls and Counting: Update on Cambodia's National Disease Reporting Hotline

National Disease Reporting Hotline Starts to Flourish in Cambodia
Source: Skoll Global Threats