PlanWise: Geographic Optimization of Health System Coverage
With Concern Worldwide, we are developing an open source predictive analytics tool for public health planners and decision makers.

Supported By:

---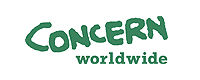 Location:

---

SUMMARY
---
In communities around the world, thousands of families live outside the reach of critical, life-saving health services. Public health planners are responsible for increasing access to care for these vulnerable and underserved populations. Planners must decide how to spend limited, often scarce, resources on new clinics, hospitals, and other facilities. To allocate their resources to serve the most families possible requires detailed information and expert analysis about population and geography.  To deliver transparent, data-driven analysis for public health planners, Concern Worldwide and InSTEDD are developing an open-source software tool, called PlanWise. When fully developed, this tool will empower decision-makers in low-resource countries to maximize the impact of their health system investments, saving more lives in the poorest and remotest corners of the world.
InSTEDD and Concern Worldwide have been working on this innovative planning tool. PlanWise is currently in development, and we are currently looking for savvy implementers and subject matter experts to help advance this innovation.
Watch the tech demo:
ADDITIONAL MEDIA
---