Capacity Building for the iLab Southeast Asia
With the help of the Bridgespan Group, InSTEDD was able to strengthen its innovation lab, or iLab, in Southeast Asia. 
Supported By:

---

Other Partners:

---

Location:

---

Cambodia
SUMMARY
---
The iLab Southeast Asia (iLab SEA) has grown from a concept program, aiding in regional disease surveillance, to an internationally recognized center for innovation in technology applied to solving social issues. At this stage of the iLab SEA's development, capacity development for the team was needed to achieve its goals and strengthen its presence and viability (sustainability) as a business. Through support from the Bridgespan Group, the iLab was able to strengthen the leadership capabilities of its regional lead, increase iLab staff capacity as it related to Human Centered Design, increase the capacity of iLab developers in relation to project management, to properly capture best practices and newly learned HCD concepts, and to practice and understand these techniques in local field observation exercises.
ADDITIONAL MEDIA
---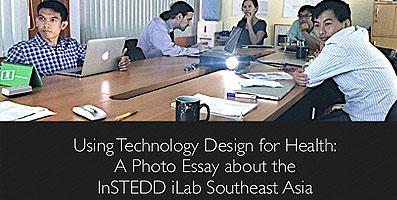 View Photo Essay