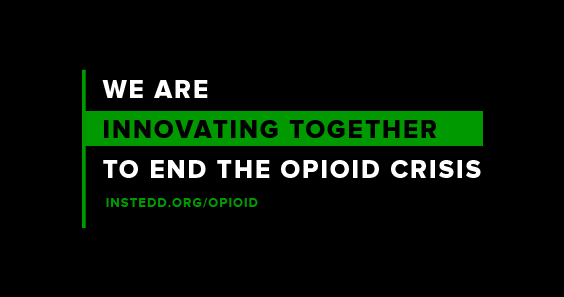 InSTEDD is pleased to announce the launch of the Opioid Response Innovation Initiative, signaling the beginning of our collaboration with a group of cross-functional stakeholders from across the United States working on the front lines of the opioid crisis. Our collective goal is to identify how design and open source technology tools can help improve health, safety, and sustainable development in communities impacted by opioid use disorder (OUD).
This group of stakeholders includes front-line treatment and resource providers, county health agencies, research and evaluation groups, and technology innovators. These organizations have strong track records of positively impacting the lives of people with OUD, and we are eager to see how innovating together can further propel their efforts.
Over the next few months, the initiative's focus will be to conduct co-creation design processes on-site with OUD treatment and resource providers to assess and understand their most pressing challenges. Our aim is to discover innovations that can assist in their unique settings, and then explore how these concepts can be evaluated, validated and then scaled to other organizations to help curb the opioid epidemic across the United States and beyond.
From the on-the-ground efforts we anticipate some of InSTEDD's existing open source tools, such as Verboice and Resource Map, can quickly offer some value to our members. Because they are open source, these tools have no licensing or subscription fees and can be adapted as needs and context change change. We also expect that new innovative tools and approaches may be inspired through the initiative.
Check out our initiative project page to learn more about our activities and members. Stay tuned to our blog and Twitter feed for updates along the way!