Featured Stories
Relaunch of InSTEDD Blog

InSTEDD staff, partners and global ambassadors from Africa, Latin America and Southeast Asia are contributing new original content.
Capacity Building at iLab Southeast Asia
The team in Phnom Penh is adding new skills and sharpening its design approach with advising from the Bridgespan Group.
Chatbot Innovation with World Food Program
With support from InSTEDD, the WFP mVAM team has produced a chatbot for improved communication with the beneficiaries they serve.
Call for 2017 Winter/Spring Global Ambassadors and Interns
Join the InSTEDD team in one of our time flexible, part-time openings at the InSTED team.
PlanWise with Concern Worldwide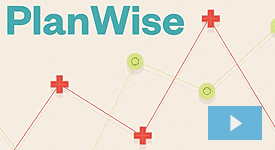 With Concern Worldwide, we are developing an open source predictive analytics tool for public health planners and decision makers. Watch the animated short to learn why we are creating the tool and how it will visualize critical information to inform complex choices with real-world data.
Recent Work
InSTEDD current focus areas include Design Events and Prototyping, Mobile Tools and Platforms, Information System Architecture and Connectivity Solutions for Diagnostics
Read more »
Digital Innovation to Slow Outbreaks in Cambodia
The CDC in Cambodia is responsible for national reporting of disease spread and alerting necessary authorities in case of outbreaks. InSTEDD empowering a transition from paper-based reporting to early detection with open source mobile tools and platforms.
Drone Discovery for Humanitarian Response
In partnership with Cisco CSR InSTEDD completed a discovery design program for the use of Unmanned Aerial Vehicle (UAV) in humanitarian response. InSTEDD led a discovery process which included desk research, site visits and a three day discovery workshop at Singularity University. Read more»