Featured Stories
A Battle Without Borders: Strategies to Stop Deadly Pandemics

"Act now, or pay later," how we can strengthen the fight against the "Unseen Enemy" of pandemic disease.
Chasing the Paper Trail of Patient Data in Uganda
How we can accelerate and prioritize digitization efforts for improved health systems in Uganda.
OK Chatbot: How Might You Aide Humanitarian Response?
Can conversational text-based computer programs make the leap from commercial use to helping development practitioners?
35,000 Calls & Counting: Update on Cambodia's National Disease Reporting Hotline
Read the latest on our hotline deployment in Cambodia, including a story on its most important call yet
Unseen Enemy, the Documentary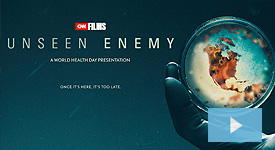 From CNN Films comes Unseen Enemy, a powerful documentary about the potential looming crisis of the next deadly disease pandemic. We are proud of our partners and friends Dr. Mark Smolinksi and Dr. Larry Brilliant of Skoll Global Threats Fund who are featured in the film. InSTEDD is honored to be mission allies of the film. Learn More
Recent Work
InSTEDD current focus areas include Design Events and Prototyping, Mobile Tools and Platforms, Information System Architecture and Connectivity Solutions for Diagnostics
Read more »
PlanWise with Concern Worldwide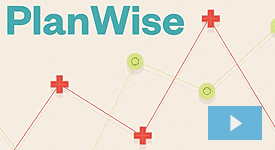 With Concern Worldwide, we are developing an open source predictive analytics tool for public health planners and decision makers. Watch the animated short to learn why we are creating the tool and how it will visualize critical information to inform complex choices with real-world data.
Drone Discovery for Humanitarian Response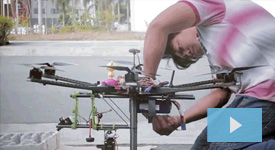 In partnership with Cisco CSR InSTEDD completed a discovery design program for the use of Unmanned Aerial Vehicle (UAV) in humanitarian response. InSTEDD led a discovery process which included desk research, site visits and a three day discovery workshop at Singularity University. Read more»