Board of Directors Alumni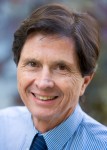 David is Chair of the Health Protection Agency in London, Head of the Centre on Global Health Security at Chatham House and Professor of Infectious Disease Epidemiology at the London School of Hygiene and Tropical Medicine. Previously he was the World Health Organization's Assistant Director-General for Health Security and Environment and polio eradication.
Prior to this he was the Executive Director of the WHO Communicable Diseases Cluster until 2003, the Director for WHO Programme on Emerging and other Communicable Diseases from 1995-1998, and Chief of Research Activities for the WHO Global Programme on AIDS from 1989 to 1995. Before joining the WHO, David worked for 13 years as a medical epidemiologist in sub-Saharan Africa on assignment from the US Centers for Disease Control and Prevention (CDC). In this capacity he supported ministries of health in designing and implementing programmes in infectious disease prevention and control, with emphasis on childhood diseases, malaria and the African haemorrhagic fevers.
From 1974-1975 he worked in India for two years as a medical epidemiologist with the WHO Smallpox Eradication Programme.