Board of Directors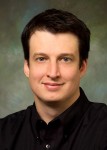 Robert has more than 15 years of experience developing and deploying collaboration technologies for public and private sector organizations and has spent most of the past decade in humanitarian relief and global development. His work explores ways that virtual interactions may help or hinder information sharing, trust-building, collective intelligence, and coordination. He is a strong proponent of open source software, open data standards, and grassroots technology innovation.
Robert has extensive field experience working in Iraq, Afghanistan, post-earthquake Pakistan, post-Katrina New Orleans, and Cambodia. Robert serves as Director of the UN Global Pulse Initiative in the Executive Office of the Secretary-General. Robert co-founded the Humanitarian Systems Team at Groove Networks, co-founded Microsoft Humanitarian Systems. He led software development for both Strong Angel II and for Strong Angel III. He is the founding Chair of the Open Mobile Consortium and an active member of CrisisMappers.
Robert served as InSTEDD's Chief Technology Officer from 2007 to 2009 and sits on InSTEDD's Board of Directors.